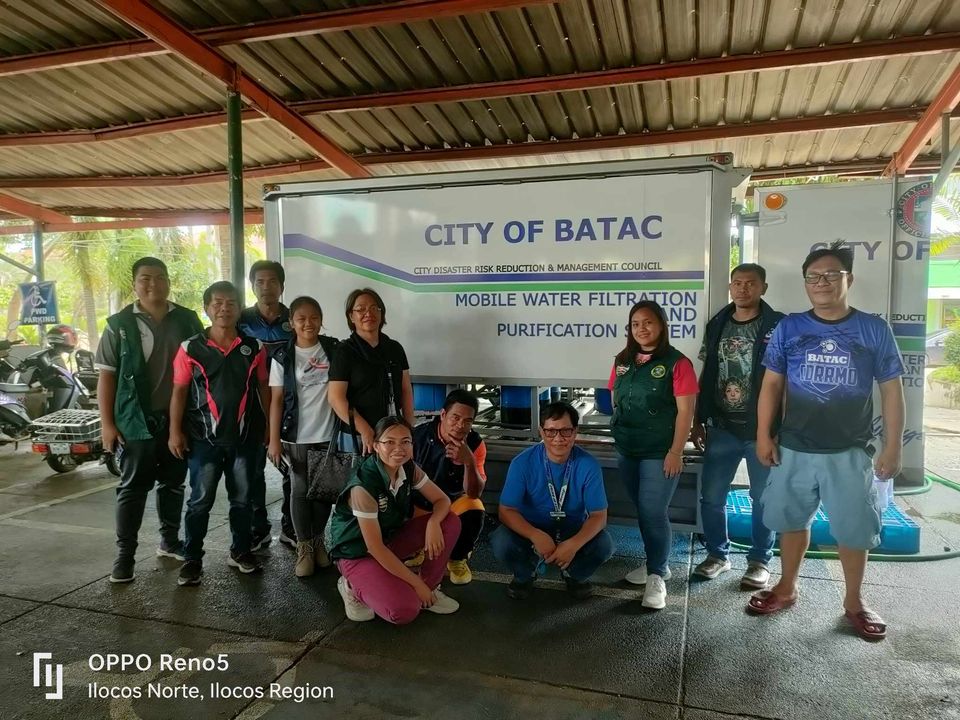 The City of Batac's Mobile Water Filtration and Purification System received approval by the Department of Health Center for Health Development I (DOH-CHD I). This approval came after an inspection conducted by the DOH-CHD I Sanitation Team together with representatives from the City Health Office (CHO) on August 1.
The inspection took place in the wake of the devastating Super Typhoon Egay, during which the Mobile Water Filtration and Purification System provided free drinking water to residents. The DOH-CHD I confirmed that the drinking water produced by the system met all necessary health standards, pronouncing it "safe for human consumption."
Moreover, the DOH-CHD I lauded the initiative as a significant breakthrough, underscoring that this is the first project of its kind from a local government in the province.
Before the initiative was launched to the public, it had also undergone all necessary inspections by health authorities to ensure that it produces safe drinking water.